︎ Text 001

︎ Text 002

︎ Text 003

︎Text 004

︎Text 002

︎Text 006

Cultural / Archives / Writings


ASAP — Archive of Spatial Aesthetics and Praxis
Berlin

with Tina DiCarlo
a project by nOffice (Miessen Pflugfelder Nilsson)
—


The Archive of Spatial Aesthetics and Praxis (ASAP) aims to be the foremost repository of spatial practice today, collecting and exhibiting architecture as part of an expanded social, political, and aesthetic discourse.
2004 is taken as a point of departure, a moment when architecture moves toward an expanded spatial practice to address the environment as the most pressing political issue of our day, a shift that was heralded in 1989 with the first global conference on the environment.
ASAP houses three collections – spatial and artistic objects, virtual media, texts and ephemera – to support the most visionary spatial works of our day. Its objects exist as bastard objects, somewhere between art and architecture.
Practitioners of interest range from architects, artists, designers, performers, filmmakers, writers, to engineers and scientists, techno-geeks, and choreographers.
The collection will form the basis a forum in which things provoke debate and assemble action. The aim is to expand the understanding, agency, and value of architecture as a theoretical and practical construction of space, in which spatial aesthetics are necessarily political.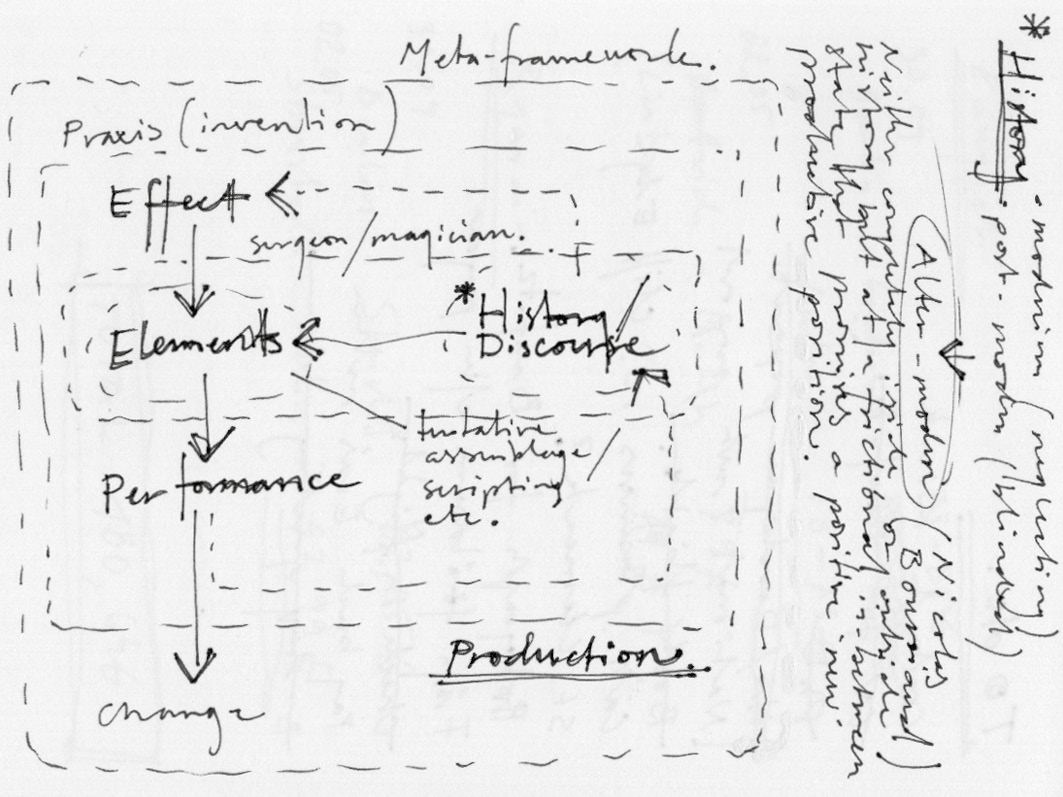 History and Formation
The Archive of Spatial Aesthetics and Praxis (ASAP) was founded by Tina DiCarlo, former curator of architecture and design at the Museum of Modern Art, New York, and nOffice (Miessen Pflugfelder Nilsson). It was inspired by The Changing of the Avant Garde: From Megastructures to Postmodernism at MoMA. The exhibition and publication featured some of the most visionary works of architecture done on paper – those of Archigram, Archizoom, Peter Cook, Ron Herron, Cedric Price, Superstudio, OMA, Elia and Zoe Zenghelis, Matthias Oswald Ungers, Aldo Rossi, Ettore Sottsass, among others – which was acquired as the Howard Gilman Archive.
The name ASAP is a play on the English acronym "as soon as possible" to evoke a sense of urgency and speed where space collapses in time. The archive is designed as a 10-year project, in which architecture is produced through the accumulation and relation of things in space. The project will conclude in 2030 at which point it may be absorbed as one room among others in another institution.
Program
The first two years will be dedicated to the initial assembling of a collection, currently housed in Berlin, a publication, and the development of an online platform. Extended programming and a public archival space will begin in 2020. ASAP's market-driven imperative lies in forming a hybrid institution that invokes collecting as a way increase the value of architecture and spatial praxis as a collectable object with a value akin to that of art. Practitioners wishing to solicit consideration by the archive please contact us for review.
—